Art with a Purpose
The year was 2012 and the news was repeating the message that the statistics were clear, kids who take part in regular family dinners get better grades and stay away from cigarettes, alcohol, and drugs. Doctors and educators filled the airways making the push to get families back to the table.  But we asked, What if mom's shift is during the dinner hour or you just don't have enough to eat at home?
As Touching Miami with Love (TML) creates a home away from home for teens in Overtown in our programs we decided to begin a new collaborative project, Art That Feeds. The goal was to keep dinner first on the agenda at TML.  Through the Art that Feeds project, established local artists put art on all kinds of items to help put food on the plates of Overtown's youth. This creative work is presented at local events and fundraisers across Miami and the US to support Touching Miami with Love's evening dinners for Miami's hungry youth.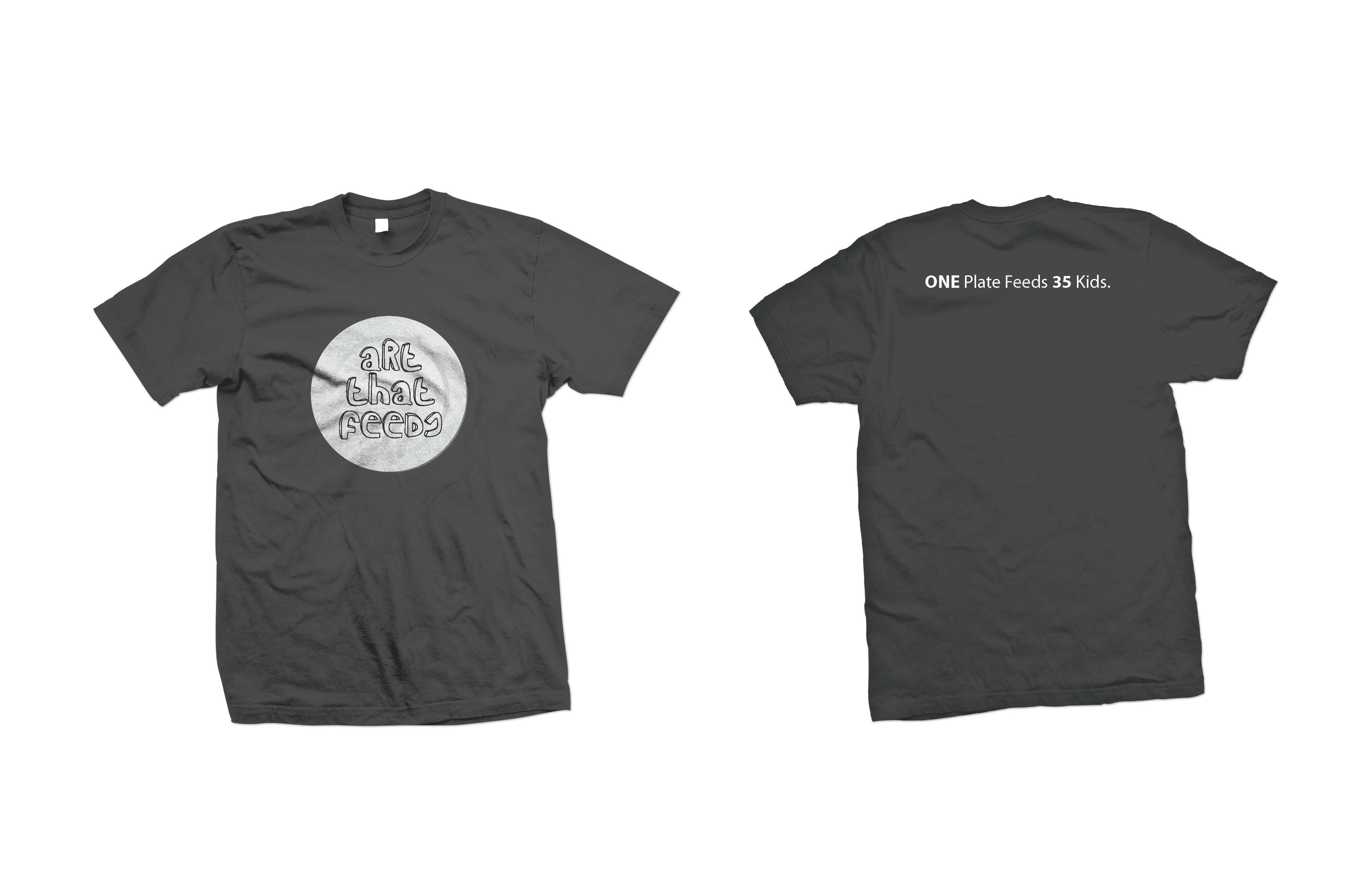 Wear Art that Feeds
Show your support of the art project that feeds hungry youth and builds powerful relationships over the dinner table. Inquire about how to purchase your Art that Feeds shirt by using the contact form. Sizes and availability may be limited.
Call for Artists
As events approach, Touching Miami with Love will announce a Call for Artists. Want to share your talent? Stay tuned for the next Call for Artists or contact us to make sure your name is on the list when the call goes out.
Events
Touching Miami with Love hosts a variety of events where Art that Feeds items are offered for sale. We also partner with others to bring an Art that Feeds fundraiser to their event. Please use the contact form to inquire about how to help put food on the table for youth in two of Miami-Dade's most vulnerable communities through hosting Art that Feeds art for sale.
Alex Yanes
Andrew Sloan
Annie Maxwell
Arnaud-Pagès
Asser Saint-Val
Astolfo Funes
Brian Gibb
Cassie "Kazilla" Williams
Cuz
Daniel "Krave" Fila
Diana Contreras
Diana Pantoja
Ed King
Gabriel Gimenez
Gibb
Gigelle
Giselle Delgato
Greg Gayle
James Brutus
Janet M Mueller
Jay "Remote" Bellicchi
Jessica Schnurr
Kadisha Parish
Katie Stalfus
Katiuska Gonzalez
Kelo
Kerry McLaney
KeShaunda Parrish
Lorie Setton
Luis Berros
Marcus Fortson
Maria Balseiro
Maria Balserio
Marianela Noguerva
MarkPaperScissors
Mirena Suarez
Nancy Martini
Nancy Shepard
Nichele Chimenti
Nina
Nina Shepard
Norelkys Blazekovic
Othon Castaneda
Santiago Medina
Sheri Friedman
Sri Prabhra
Tee Davis
Tyla Smith
Vince Herrerra
Vlises Baine
William Corey Downs
Touching Miami with Love partner with local artist GG and U-Doodle to create an inspirational message of peace to our community.
Art that Feeds Artists
A likely incomplete list that cannot adequately convey our gratitude for the generosity of the artists that have taken part in this project. Many of the artists listed have contributed multiple art pieces for a variety of events. For sharing your gift with us. . . thank you!
Contact Us for More Information