Intern with TML!
Internships are supported by our partners at the Cooperative Baptist Fellowship (CBF). Applications are processed through Student.Go, a missions program of CBF.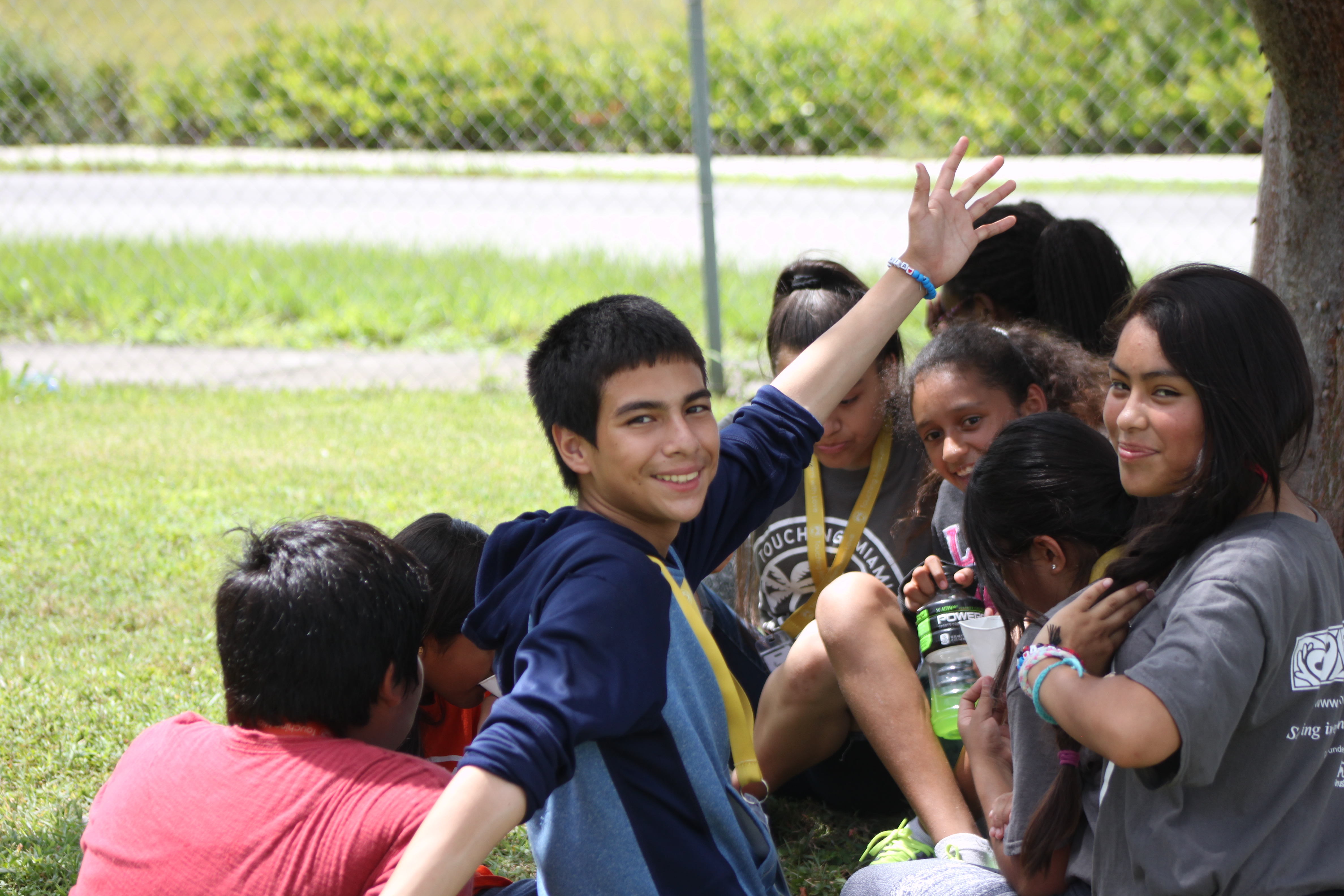 Be a Summer Intern at Touching Miami with Love
Students will serve as Summer Program Interns with Touching Miami with Love's Tomorrow's Leaders Summer Day Camp at either our Overtown location or our West Homestead location.
Students cultivate beloved community by working alongside TML Staff so that deep relationships can be built with students as together they'll oversee approximately 15-20 children ages 5-14 years. Interns will take part in all aspects of camp, from hands-on with the children in daily Devo Time, literacy, fitness, visual arts, structured free choice, and more. Interns will also supervise children at summer camp, work alongside volunteers from churches across the country under the supervision of TML children's staff, and assist with camp registration, attendance and other administrative duties as needed.
This role is part of our larger year-long Tomorrow's Leaders program that seeks transformational development in the community by inspiring (Christian spiritual formation), educating (hands-on, daily learning), and empowering (providing opportunities for leadership and personal growth). We seek to change the future for the children in our program and ultimately our community. Will you join us?
Summer Internship Requirements
If you meet the following requirements we urge you to apply.  Applications are accepted until April each year for summer service.
Do you meet the following requirements?
18 years old
Completed at least one semester of college
A desire to work with children all day
An interest in working in a cross-cultural urban setting
Willingness to work as a team member
Flexibility, compassion, and great attitude
Maturity is a MUST Interns need to be mature enough to handle situations positively (training provided) and/or mature enough to know when to ask for help.
Camp is fast-paced! This position is NOT for someone who is unwilling or unable physically can't work hard
Our Partners
Internships at Touching Miami with Love are supported by our partners at the Cooperative Baptist Fellowship (CBF). Student.Go is a missions program of CBF that provides opportunities for students to serve with our field personnel and ministry partners as they live out CBF Global Missions commitments—cultivating beloved community, bearing witness to Jesus Christ and seeking transformational development. Students are not required to have a particular denomination, but will share in the application process their personal faith journey.
Please Note
Summer 2017–Locals Only
Due to our inability to secure housing for interns, we are only able to accept applications for our internship program for those that have local housing in the Miami-Dade area available.  Bus/rail passes can be provided if needed.