Mission Statement
Touching Miami with Love Ministries' mission is to share the love of Christ by offering hope, opportunities, and resources to our communities.
Goal
Our goal is to guide children and youth spiritually, intellectually, and emotionally.
Value Statements
Touching Miami with Love is committed to being-
Christ-Centered 
Cooperative
Holistic 
Strategic, Innovative, and Responsive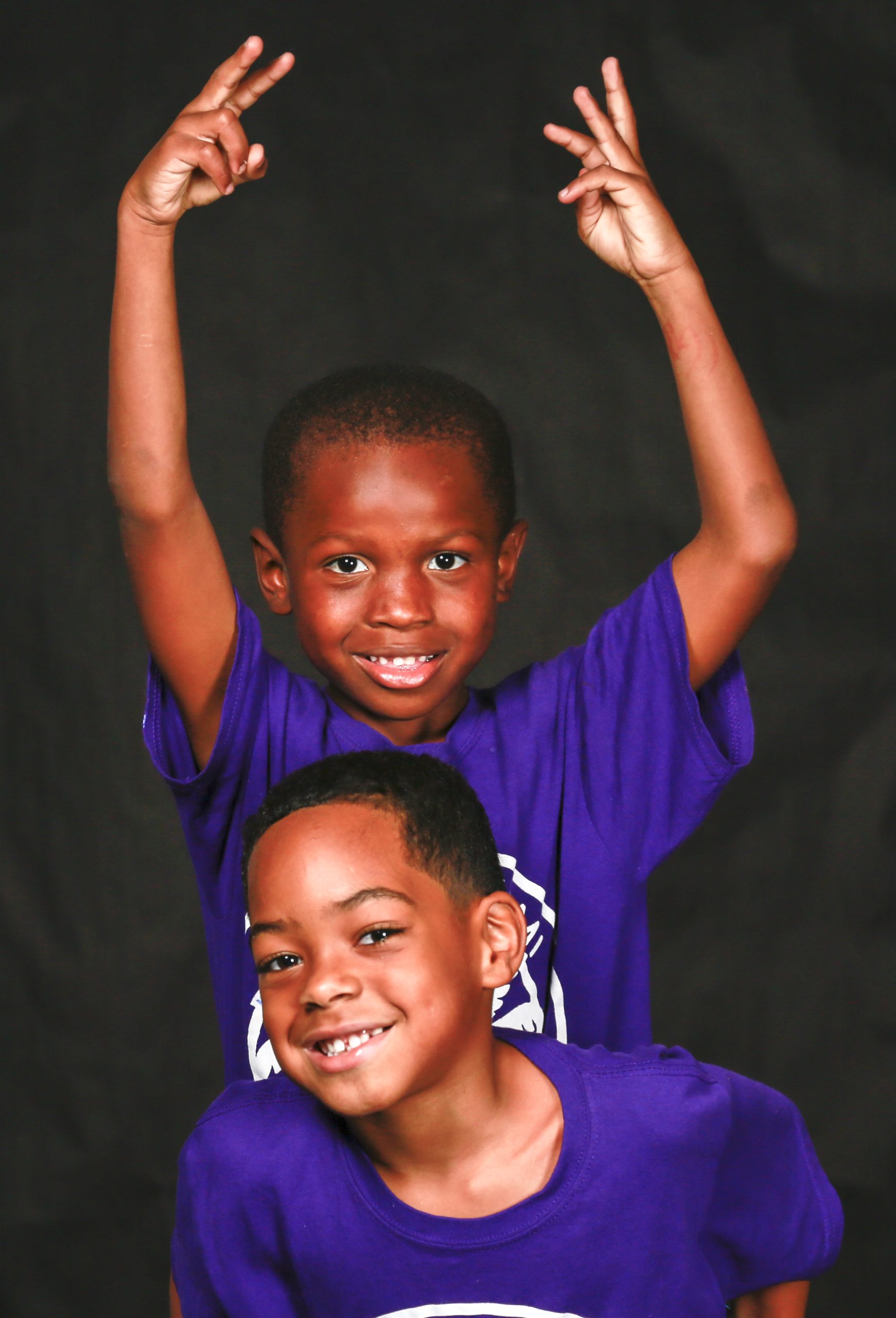 Touching Miami with Love
An Overview

Touching Miami with Love Ministries (TML) was founded in 1995 by the Cooperative Baptist Fellowship alongside local Miami churches. For nearly twenty-five years, we have been serving the needs of the communities of Overtown and West Homestead specifically serving children, youth, and their families. Through our holistic year-round programs, we serve nearly 400 students every weekday as well as all-day on most Teacher Planning Days, Spring Break, and Summer.
We provide layers of services to ensure that each child gets the support they need to succeed. All students in K-5th enjoy Group Literacy, Fitness, and Social-Emotional Learning. Weekly Devotional Time in the school year and daily in the summer provide for spiritual development. Our In-School Case Management support with our Instructional Advocates on staff ensures strong connections to our partner schools and supports student achievement as we meet with teachers, counselors, and school staff. Touching Miami with Love staff have attended hundreds of Parent-Teacher Conferences, been invited to serve on ESAC committees, and are active in our partner schools daily. All students have homework support including access to technology. Those students needing additional academic support get individualized Reading Intervention and Math Tutoring with our TML staff Tutors. Children experiencing social-emotional struggles meet with our Social Work Interns through our long-standing partnership with the Schools of Social Work from Barry University and FIU.
Youth in 6-12th grades have daily access to Academic Support, Social Emotional Learning, Arts and Culture, Sports, Civic Engagement, Technology, College Readiness, and Job Training. Each week at both sites there is one night dedicated to Spiritual Development. The evening begins with a sit-down meal and time of sharing among staff, volunteers and students. With all the fun of a traditional youth group, students learn about the God who loves them and are challenged to respond. Students tackle tough issues like Systemic Injustices, as well as take part in annual volunteer events to impact Global Poverty. Additionally, youth look forward to our yearly out of town spiritual retreats for OASIS Camp each spring break with our partners at Branches.
Our programs alone are often not enough to break strongholds. Our partnerships provide intensive therapy to children and youth at TML.  The University of Miami's Mailman Center for Child Development staff has therapy rooms at both our locations with staff at each for Parent-Child Interactive Therapy. Furthermore, we are a satellite office of Wellspring Christian Counseling in our West Homestead site providing trauma therapy to children, youth, and families of TML. We host therapy visits for children and youth with Wellspring at our Overtown Site. Through these essential partnerships, we truly serve the whole child.
Frequently Asked Questions

If you have any questions about TML you may find the answer on the right. If you still can not find the answer please feel free to contact us as below.
How long has TML been around?
Rising from a collaboration between Central Baptist Church and the Cooperative Baptist Fellowship (CBF) and the Cooperative Baptist Fellowship of Florida (FLCBF) the community work began in 1994. In 1995, the name Touching Miami with Love was chosen as a result of a broad needs survey and collaboration with community stakeholders who were part of the TML Advisory Committee. We consider the beginning of our organizational years as 1995 and celebrated our 20th Anniversary in 2015.
How has TML changed over the years?
We have grown tremendously in our over twenty-year history. Touching Miami with Love (TML) was founded in partnership with the Cooperative Baptist Fellowship, CBF of Florida, and two local Miami church congregations in 1995, holistically serving the Overtown and downtown Miami community. Our ministry began with a broad focus, but it became evident over the years that for Touching Miami with Love to have a deeper impact in the community we would need to narrow our focus. In 1999, a decision was made to focus specifically on the children, youth and adults in the Overtown community and we moved from the downtown Miami corridor to the neighborhood of Overtown as CBF Florida purchased a new building for our ministry in 2002.
Under the direction of Jason and Angel Pittman since 2005, Touching Miami with Love has grown, building on the rich history of serving the community in a holistic way. Jason and Angel have extensive experience in urban communities and have developed several programs and projects to serve the Overtown community. They have expanded not only the number of children, youth, and adults served each year, but also the depth of programming to foster greater life change.
In January 2015, Touching Miami with Love merged with our sister non-profit Open House Ministries, which was founded in 1993 also by CBF, CBF of FL, and one of the same partner churches.  Open House Ministries has now become the West Homestead Site of Touching Miami with Love.  Through our two sites we serve two of the most underserved, impoverished communities of Miami-Dade County.  With over 400 children, youth and adults actively engaged in one of our programs, we're truly touching Miami with Christ's love every day. Touching Miami with Love was honored in June 2015 as we were named a "Champion for Children" by Miami-Dade's Children's Trust. We have the organizational stability, proven track record of outcomes, and leadership in place to make our proposed expansion of services a success.
Who do you serve?
As a holistic ministry, our programs and services are targeted to the residents of the Miami-Dade neighborhoods of Overtown (adjacent to Downtown Miami) and West Homestead (in the City of Homestead, the southern part of Miami-Dade County).  We serve children kindergarten to 12th grade, their parents, and adults in the communities.
What are your main programs?
In addition to providing support to our communities, our main programs our 
Tomorrow's Leaders Children's Program
for children K-5th grade and
Today's Leaders Youth Development Program
for middle and high school students.
We also have programs and services for parents, adults, and families not enrolled in our programs residing in our target neighborhoods.
Do you have openings in your programs?
There is never a closure in becoming part of the TML Family. We offer services and support to all those in our communities.
We aim to keep our program full and often have openings for those that meet our entry requirements.  To find out if there is a program opening for your child call or stop by our offices.
Overtown Site: 305-416-0435, 711 NW 6th Avenue, Miami, FL, 33136
West Homestead Site: 305-242-1418, 1305 SW 4th Street, Homestead, FL 33030
What is the cost for programs?
Our programs are free to all students (children and youth).  Only those that meet our entry requirements of low-income and residents of our target neighborhoods of Overtown and West Homestead qualify for our programs.
The following are some special events/trips that require additional support: Children's summer programming ($20/child for t-shirts); Youth Trips (OASIS Spring Break Camp), Out of State Trips, Special Events/Concerts
Contact Us for More Information